Professional Training Program on Big Earth Data for SDGs held in Thailand
The Digital Belt and Road Program (DBAR) organized a professional training workshop in Bangkok, Thailand from 29 to 31 May , with the theme of "Utilizing Big Earth Data to Enhance SDG Research, Monitoring and Reporting in Thailand and Southeast Asia".

The opening ceremony was attended by more than 50 experts and trainees from 27 institutions in Thailand, Laos and Malaysia. Prof. GUO Huadong, Chair of DBAR and Director General of the International Research Center of Big Data for Sustainable Development Goals (CBAS), and Dr. Wiparat De-ong, Executive Director of National Research Council of Thailand (NRCT) delivered opening remarks.

Prof. GUO Huadong highlighted in his opening remarks the urgency of making efforts to reduce digital divide, strengthen the sharing of digital technology, and invest in capability building for the countries along the Belt and Road region. He emphasized the importance of cooperation among countries in Southeast Asia in utilizing Big Earth Data to facilitate the sustainable development.
Dr. Wiparat De-ong pointed out that information gap still exists between the data providers and potential users especially in the Southeast Asia regions, and the necessity of building a more efficient data sharing and application system.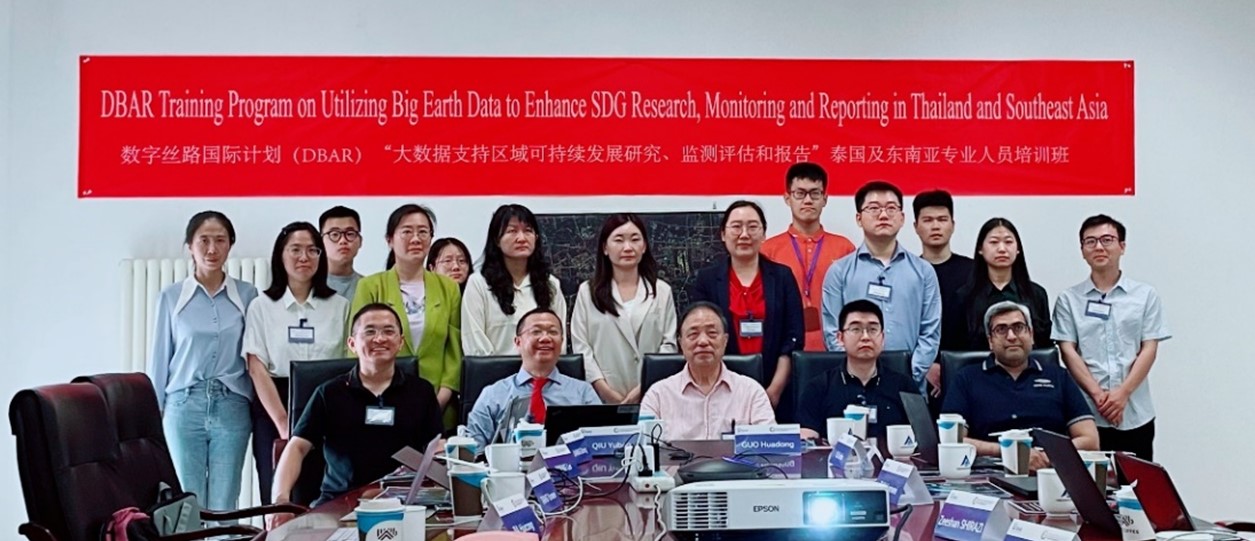 Prof. GUO Huadong, Chair of DBAR, attended the opening ceremony in Beijing
The professional training workshop was jointly organized by DBAR, NRCT, CBAS, DBAR International Center of Excellence (ICoE-Bangkok), and the Belt and Road Research Center of the Asian Institute of Technology (AIT-BRRC), with the support of China-ASEAN Regional Innovation Center for Big Earth Data (CARIC), International Society for Digital Earth (ISDE), Geo-Informatics and Space Technology Development Agency (GISTDA), and CAS-TWAS Centre of Excellence on Space Technology for Disaster Mitigation (SDIM).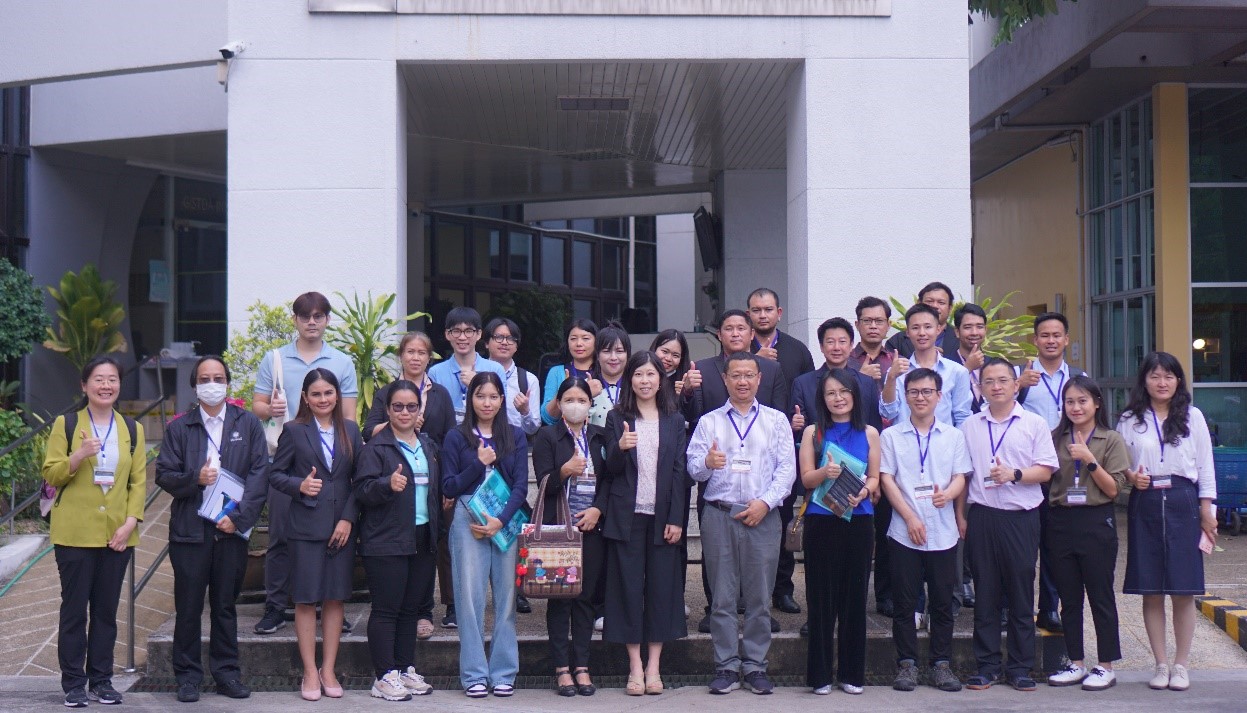 Group photo after the closing ceremony in Bangkok, Thailand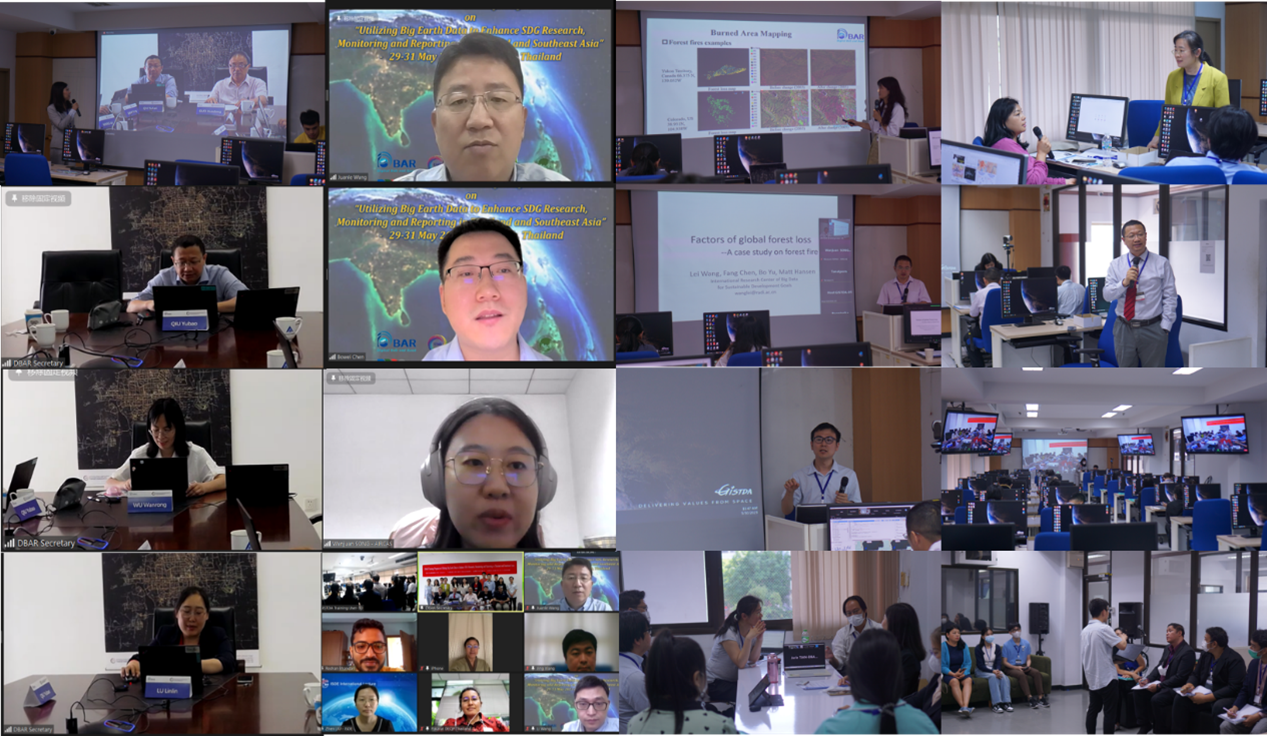 Photos of online and offline activities
DBAR was launched in May 2016 by Chinese scientists with the aim to promote the application of digital technology, with a particular focus on Big Earth Data, towards achieving Sustainable Development Goals along the Belt and Road region by promoting and enabling sharing of data, technology and knowledge, to facilitate decision-making process in service of the UN 2030 Agenda for Sustainable Development.